Home Renovation & Remodeling Project
Waverley, Pretoria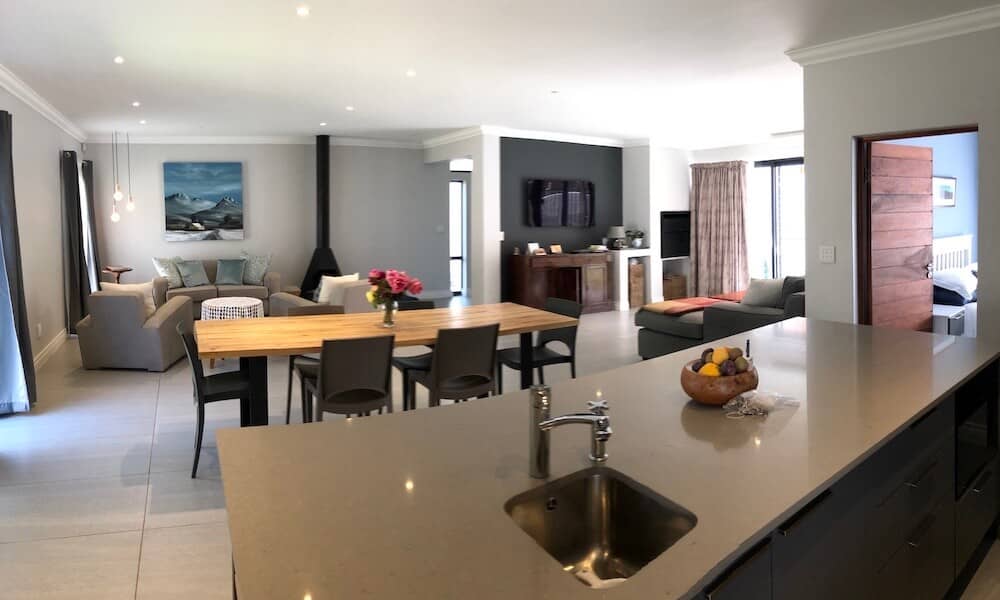 PROJECT DETAIL
NAME: 874
LOCATION: Waverley, Pretoria
HOUSE SIZE: 252m2
STYLE: Modern
COST: R1.6M
ARCHITECT: Pretoria based
START/FINISH: 3 months
PROJECT DETAIL
NAME: 874
LOCATION: Waverley, Pretoria
HOUSE SIZE: 252m2
STYLE: Modern
COST: R1.6M
ARCHITECT: Pretoria based
START/FINISH: 3 months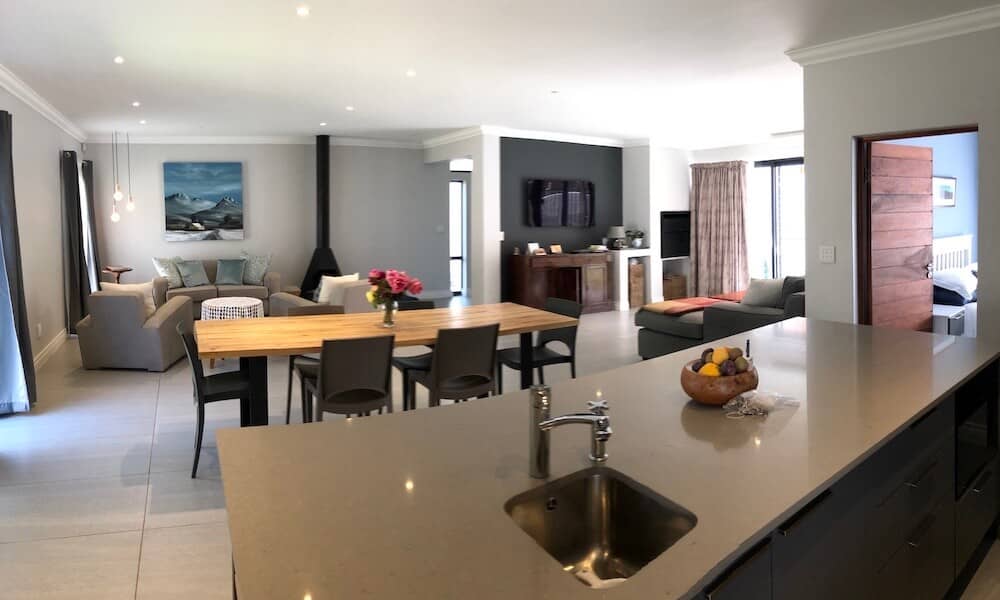 BPX bought this house with the idea as a 'fixer'. The house is located in a very leafy old respected suburb in Pretoria.
This 4-bedroom house was built in the 1970's but no maintenance (TLC) was carried out over the last 20 years. The remodelled house boasts with 2 bathrooms, large open plan kitchen, dining and living areas, double garage (added) and a fully equipped, isolated servant quarters.
The original house footprint was well designed with good flow between north facing rooms. The first thing we did was to remove all internal walls to create a modern open plan feeling. External walls were adjusted for new aluminium windows and sliding doors allowing more natural sunlight. Before all the finishing work started, a new corrugated roof was installed. All the electrics were rewired and plumbing pipes replaced making it a new house with a new life.
During construction, we discovered the foundations in areas were damage. Termites carried soil away for nesting, this caused foundations to sink in places. We excavated 1m3 deep boxes every other meter and pumped it full of concrete to stabilise movement. The site was fumigated against ants. It's a few years down the line and no sign of settling cracks and we believe the problem is resolved.
For more garden green space, the old swimming pool was backfilled.
BPX designed all the finishing styles (detail and colours) for inside and outside, this includes the kitchen and bathrooms.
Work carried out by BPX include: house design, obtaining approved construction plans from Pretoria Council, cost analysis, project planning, cash flow monitoring, site clearance, demolition, groundworks, site establishment, excavations, foundation brick work (Council Inspection), surface bed, electrical, plumbing & Gas (phase 1), drainage (Council Inspection), superstructure, brickwork ground floor, windows and door frames, roof, plastering, waterproofing, services, electrical, plumbing & gas (phase 2 fix), finishes, ceilings, painting, floor finishes, tiling, doors, glazing, bathrooms and kitchen finishes, boundary fencing, driveway and paving.
Building Project X (PTY) Ltd.
Waverley, Pretoria
Call Stefan on 083 285 9274