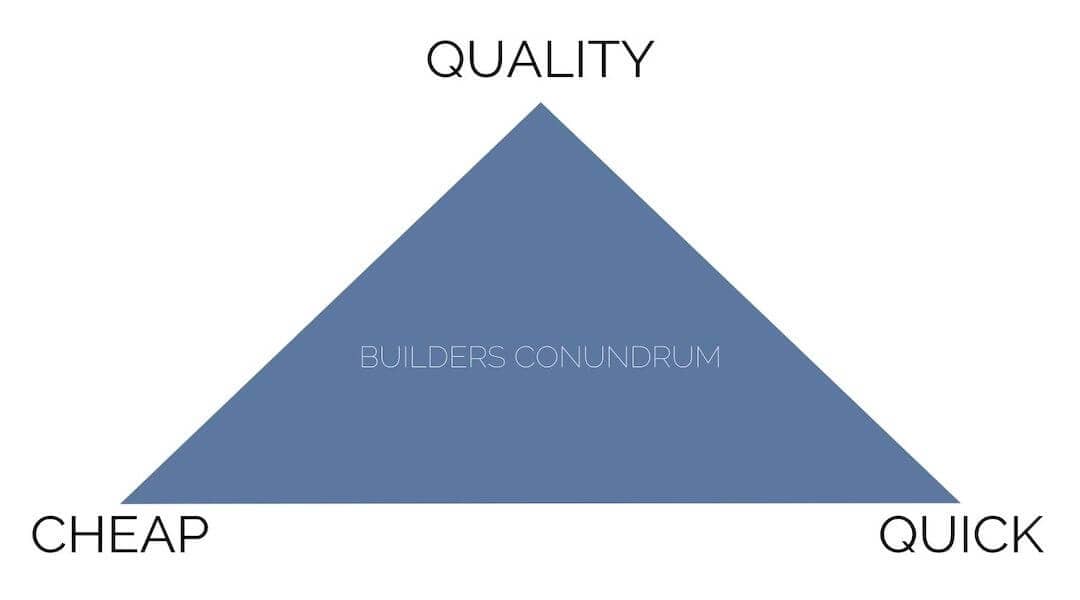 The triangle represents the House Builders Dilemma. Most often a combination of two is at the expense of the third:
QUICK + CHEAP  = NOT QUALITY
Considering the above, BPX always aim to deliver valued projects to clients.

We can talk through feasible areas and options to save money without jeopardising quality.
For example, areas to avoid at cost impacting on price:
Steeply sloped stands
House layouts with more than 4 corners
Round or curved layouts
Obstacles merging through a roof
Non-straight aligned stairs
Large glazed windows
Underfloor heating
Non-standard BIC'S
Appoint a good Architect (We have a good relationship with numerous Architects to recommend.)
If you have any questions on the above, please feel free to get in touch with us at BPX.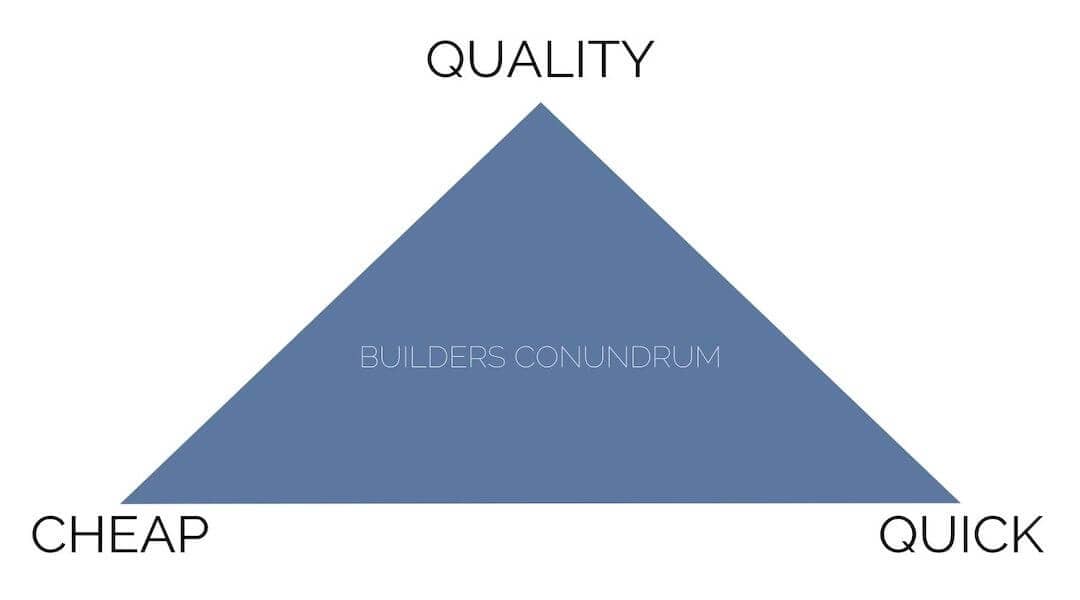 Building Project X (PTY) Ltd.
Waverley, Pretoria
Call Stefan on 083 285 9274