New Residential Development / Building Work
The Ridge, Silverlakes & Surround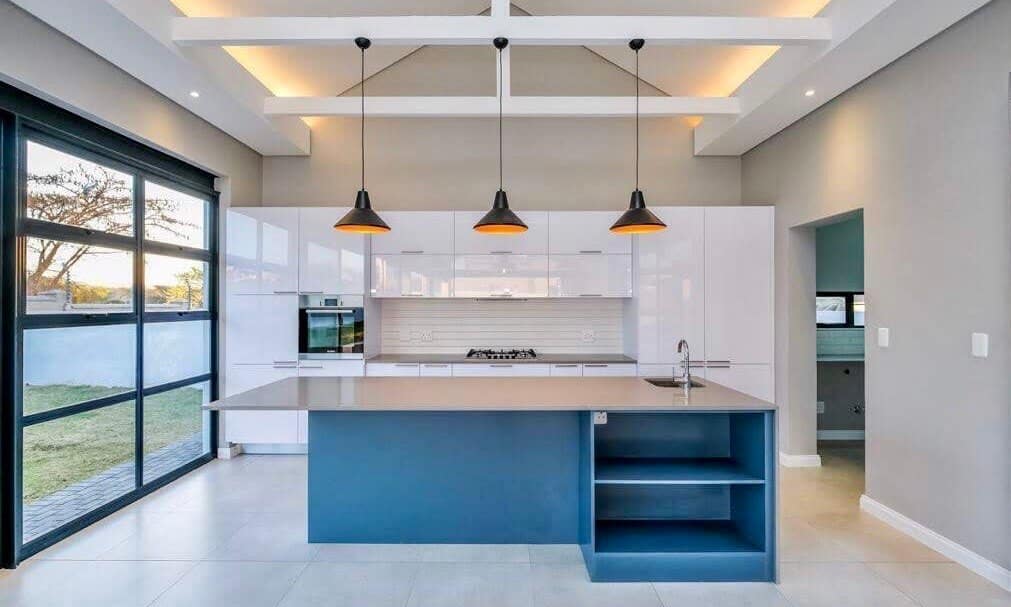 PROJECT DETAIL
NAME: The Ridge
LOCATION: Silverlakes, Pretoria
HOUSE SIZE: 355m2
STYLE: Modern
COST: R3.6M
ARCHITECT: Pretoria based
START/FINISH: 4 months
PROJECT DETAIL
NAME: The Ridge
LOCATION: Silverlakes, Pretoria
HOUSE SIZE: 355m2
STYLE: Modern
COST: R3.6M
ARCHITECT: Pretoria based
START/FINISH: 4 months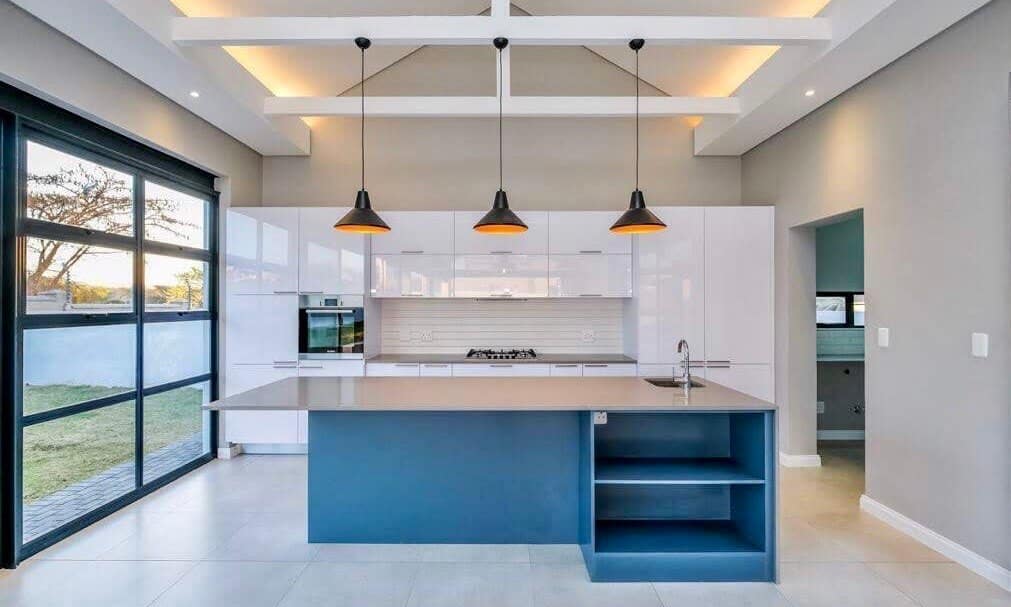 This 4-bedroom house comes with 2.5 bathrooms, pyjama- room, 2 living areas, undercover outdoor space for braai, triple garage and an internal landscaped courtyard.
The house inspiration came from South Africa's great weather. The outside and internal garden with large windows creates a 'green space' from most rooms with tons of natural light from the floor to ceiling windows. BPX pencilled 3 square boxes and consulted with an architect to link the boxes with suitable hallways, forming an internal garden in the centre. BPX designed all the finishing styles (detail and colours) for inside and outside, this includes the kitchen and bathrooms.
The stand is fairly flat, ideal for construction but the estate is known for clay pockets. After testing the soil no clay was detected in the samples but to eliminate all risks, we opt for stiffened raft slabs foundations.
The bulkhead ceilings and exposed beams with state of the art lighting gives you the option to choose a relaxing or party ambience.
Work carried out by BPX include: house design, obtaining approved construction plans from Pretoria Council, HOA approval, NHBRC approval, cost analysis, project planning, cash flow monitoring, site clearance, setting out new dwelling, groundworks, site establishment, excavations, foundation brick work (Council Inspection), surface bed, electrical, plumbing & Gas (phase 1), drainage (Council Inspection), superstructure, brickwork ground floor, brickwork first floor, roof slab, windows and door Frames, roof, plastering, waterproofing, services, electrical, plumbing & gas (phase 2 fix), finishes, ceilings, painting, floor finishes, doors, glazing, bathrooms and kitchen finishes, fencing and retaining walls, driveway and paving and obtaining the occupancy certificate.
Building Project X (PTY) Ltd.
Waverley, Pretoria
Call Stefan on 083 285 9274